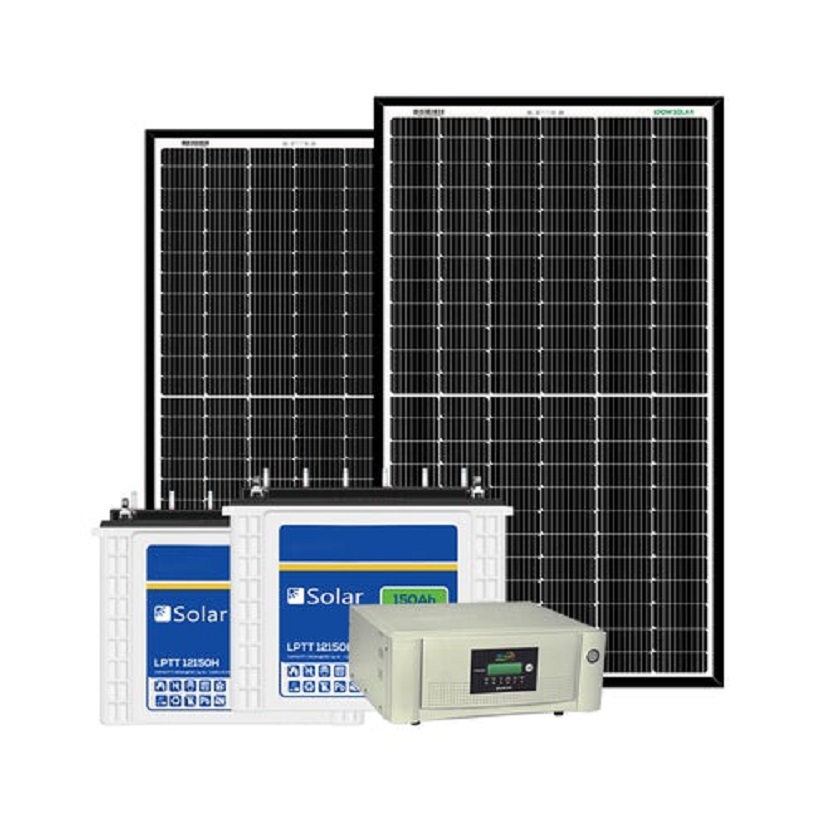 If the solar energy system's strength is its solar panels, the inverter is its mind, and the two operate together to guarantee you obtain the most electricity possible. The solar inverter is an extremely crucial element to contemplate, as it permits electricity from the sun's rays to be turned into useable electricity for your family. Usually, people are aware of solar panels since they're the most apparent aspect of a Solar Inverter Solutions for Home.
How Does a Solar Inverter Operate?
Solar panels create Direct Current (DC) electricity, but your home is wired for Alternating Current (AC), therefore you've got a problem: your place needs some assistance to harness the sun's energy. A solar converter will come in helpful in this situation.
What exactly is an inverter? The basic function of a solar panel inverter is to convert DC power from solar panels into useable AC electricity for your house. As a result, the solar inverter may also be thought of as a solar converter.
Because most appliances run on AC power, your solar power system must first convert the DC energy into usable electricity before it can be utilised to power those devices. Your inverter, which allows your solar power system to supply electricity to your electronic gadgets, is the brain behind this conversion.
Solar Inverter Advantages
Although your solar PV inverter can convert the sun's rays into useful electricity, that's not all it can do. A solar panel inverter can allow you to maximise your power generation, monitor the output of your system, interact with the utility grid, and identify issues that may otherwise harm your solar power system.
Energy Production Maximization
Solar inverters monitor the voltage of your solar array to maximise the amount of power generated by the solar panels, allowing you to create the most and cleanest electricity possible.
In addition, grid-connected house solar inverters produce a more sinusoidal waveform (a measurement of how quickly the direction of current changes) than low-cost inverters, ensuring the seamless and effective operation of your sensitive equipment.
Output of the Monitoring System
It's thrilling to see your solar power system create thousands of watts on a bright day, so most householders want to keep track of how well their investment is performing. Several solar panel inverters have the means to view how much electricity they're making right now; some even include mobile phone software that allows you to track the efficiency of your solar system.
A few home inverters instantly test the efficiency of your solar power system and alert you if its sensors detect a problem with any element if things aren't going as they ought to. You could also use the efficiency tracking feature on your home inverter to examine how your system's elements are operating and make sure it's producing the right quantity of power on a regular basis.
Using the Utility Grid to Communicate
Solar inverters guarantee that electricity is not transported from your panels to the outside power lines in the event of a brief power loss. Any line employees who may be inspecting or fixing the grid will be safe in this manner.
If your solar battery bank is full of your family doesn't consume all of the solar electricity produced, the inverter may transfer the excess electricity onto the grid, allowing you to earn net energy credits.
Detection of Faults
If not correctly managed, ageing and degeneration of your electrical wiring and solar equipment can lead to dangerous electrical problems such as ground faults or arcs. If this happens, the solar power inverter will instantly identify the problem and shut down, safeguarding the parts of the system and notifying you of the requirement for servicing before any further harm occurs.
What Is an Inverter Hybrid?
In the realm of solar energy inverters, Solar Hybrid Inverters are the latest innovation. A hybrid inverter integrates a PV inverter with a battery inverter and is available in both a linear strand and an effective string configuration.
The fundamental benefit of a hybrid inverter is it can transfer energy in both directions. For example, it can convert DC electricity from solar panels to AC for use in the house, and it can also transfer AC electricity from the grid to DC to power a solar battery or an electric car.
Consumers searching for energy backup solutions are adopting this technology since it can be installed just like a typical inverter, and adding a battery to your system doesn't add a lot of extra expense.
Final Words
Solar power is the most common alternative energy source that is simple to install in your house. It is a dependable and long-lasting power source that, when properly channelled, can power any and all devices in your home. With national and international institutions devoted to promoting solar power, offering subsidies, and establishing renewable energy objectives for India and the globe, there has not been a better moment to invest in solar energy.