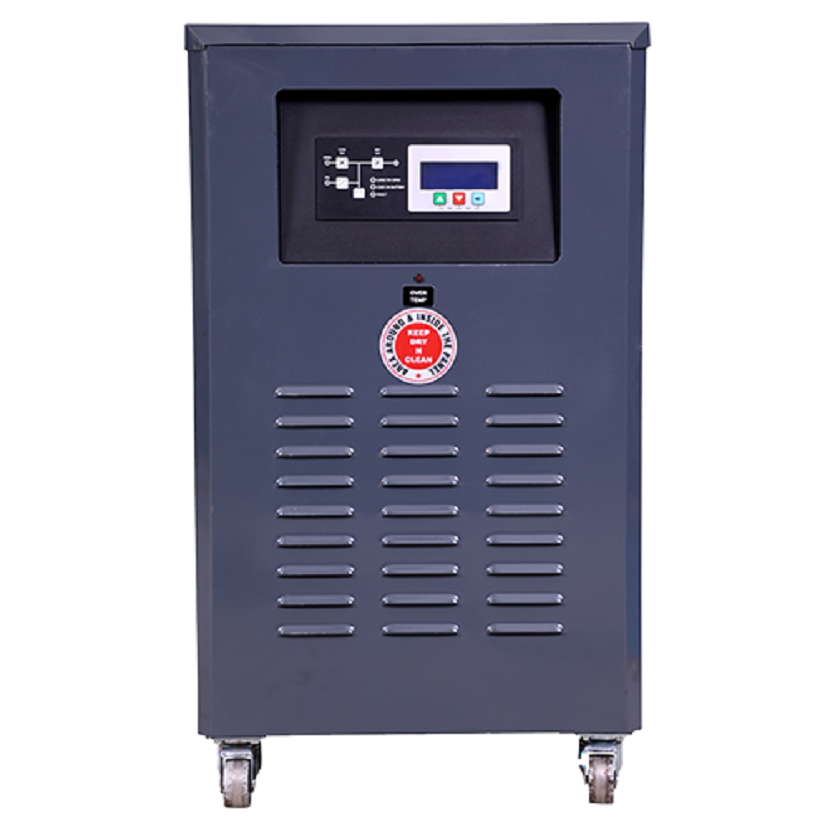 A circuitry or power electronic device that shifts the direct current to an alternating current is called an inverter. The alternating current output obtained varies according to the particular device that is employed. An inverter might be fully electronic or a combination of electronic circuitry and mechanical effects. The inverters are principally used in applications where voltages and high currents are present and which run on electrical power.
In the trending generation of the inverter, the intelligent hybrid inverter runs on renewable energy. These inverters are very common for domestic purposes using solar energy. The solar hybrid inverter is, particularly for solar photovoltaic installation. Electricity is generated from solar panels only during daylight especially at peak times during midday. The generation of electricity might vary and also according to the electricity consumption.
Principal
The function of an intelligent inverter is facilitating renewable energy and its orientation according to the energy storage, depending on the consumption. Unlike the storage system in conventional inverters, hybrid inverters reserve energy only when needed. This form of inverter also allows selecting the option of whether the electricity generated from photovoltaic panels are supposed to be consumed or stored through a control unit of internal intelligent apparatus.
Hybrid inverters are available in varying styles, functionality, ratings and build qualities that them suitable for different applications. Hence knowing the requirement of the inverter is necessary before making a purchase. The technology is developed from two perspectives-
• Battery based off-grid inverters are formulated for on-grid connection.
• Grid-tie inverters are formulated for deflecting energy to and from the batteries.
10 KW Solar Hybrid Inverter
These inverters require an input of 230 volts and also varies between 10 per cent to 20 per cent. These are phase 1 inverters that are used in residential purposes, office buildings, mini grids, process industries, cold storages etc. These solar hybrid inverters come with a graphical LCD display with a backlight 128x64. As the name goes, the capacity of these solar inverters is 10 KW and the stand by power consumption is 100 watts.
These solar hybrid inverters have a charging type of MPPT and a power rating of 10 Kilowatts. The solar hybrid inverter also possesses a hybrid design and a battery voltage of 120 volts. The voltage is regulated more or less 2 per cent. The start-up input voltage required is 120 volts and the output current is 42 ampere. The out frequency observed is 50 hertz. It uses a terminal input connection type.
The main features of these inverters are export control, Island mode, scheduling, net meter compatibility and DG synchronisation. The operating temperature degree varies from 0 to 55. This product is claimed to produce a 99 per cent efficiency.
Trade and Commerce
There are various companies around the world that are engaged in producing and distributing solar inverter solutions. They customise renewable energy solutions along with solar hybrid inverters applied in industries and also for residential purposes. These companies offer these products at very competitive market rates. As producers in India, the 10KW Solar Hybrid Inverter are produced user friendly, customisable setting, automatic operations and at economic rates.
The solar hybrid inverters are manufactured using the latest technology and therefore performs with high efficiency. These inverters provide an output of 220 volts and a frequency of 60 hertz.